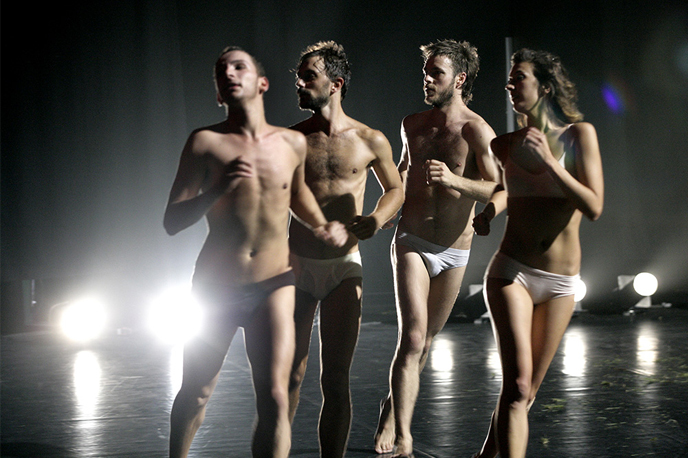 About Balletlab
"BalletLab is a provocative outstanding company in the upper league of Australian contemporary dance." - The Australian Review
"It's massively brave dance making" - John Bailey (Capital Idea, blog)

"It feels like the future" - Chloe Smethurst, The Age

Phillip Adams BalletLab creates unforgettable contemporary performance that defies expectation, through the vision of Artistic Director, Phillip Adams. Rooted within its founding notion of a laboratory, sixteen years later PABL continues to experiment with choreographic form and collaborative artists; creating powerful, interdisciplinary works both in Australia and around the world.
The company creates art-based works that stimulate and engage audiences, that develop choreographic practice, that propose new national and international presentation models, and that also provide educational opportunities for the next generation of Australian dance artists. PABL brings significant artistic partners to projects in order to create original works that are proudly made in Melbourne for a global market. We leverage projects that exist between two established cultural frameworks: performance/venue and gallery/museum.
Since its inception, the company has performed in USA, China, UK, Denmark, Germany, Korea, Luxemburg, Mongolia, Romania and Bulgaria at key festivals and venues. Phillip Adams has been commissioned to make works by many companies including The Australian Ballet, Chunky Move, Guangdong Modern Dance Company (China), Dance Works Rotterdam (NL), City Contemporary Dance Company (HK), Festival of Mexico, Melbourne Recital Centre among others.