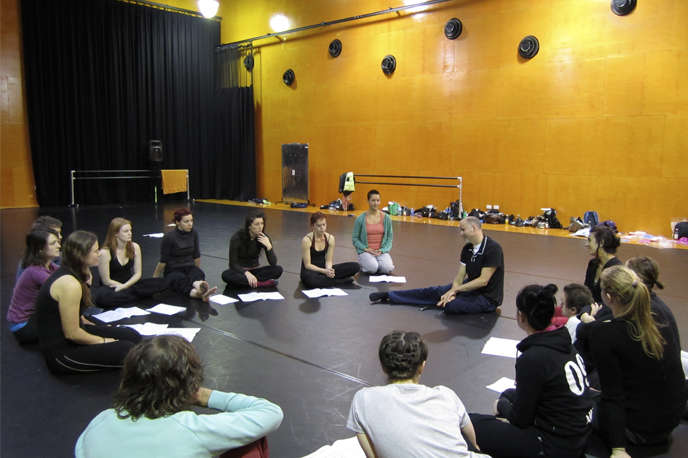 Education
BalletLab has been involved in the education of dancers for many years through regular teaching at VCA and other organisations.
Phillip Adams is regularly in demand nationally and internationally to teach.
In Melbourne, BalletLab is pleased to offer emerging dancers valuable and challenging opportunities to develop their skills through the annual Masterclass series. In 2013 BalletLab is offering a Masterclass intensive with renowned Australian choreographer Brooke Stamp and Deanne Butterworth. The classes will offer participants the opportunity to be mentored in an exciting and professional environment and build their expertise with two of Australia's leading choreographers.
Melbourne Fringe Outside Eye Artist Forum 2011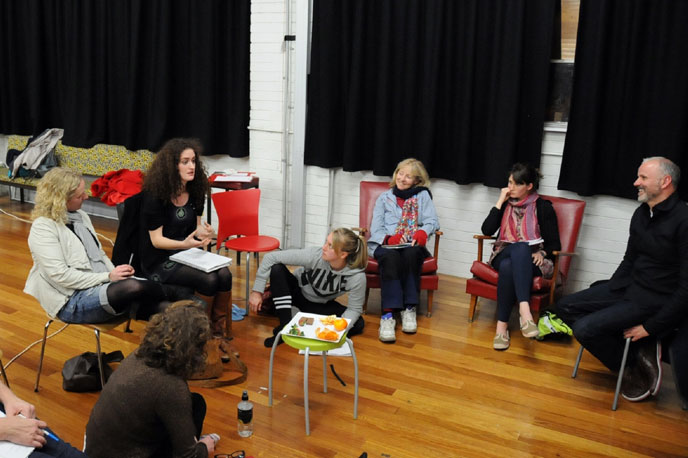 Video
Check out BalletLab's video of the 2010 Masterclass.