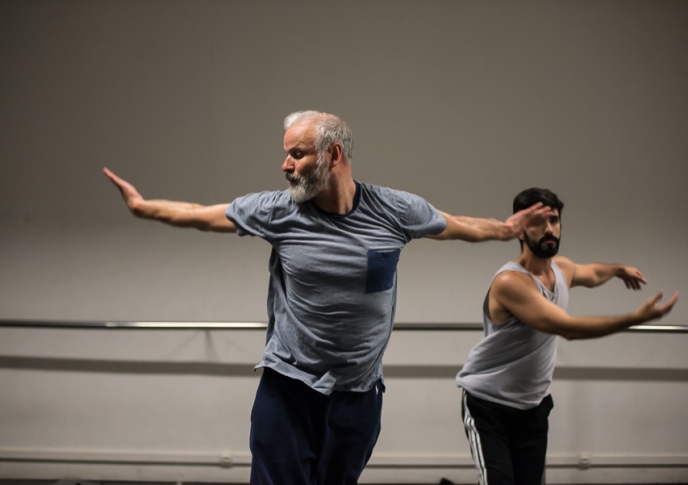 Education
In 2017, Phillip Adams Balletlab (PABL) introduces our new, year round dance education program Shaker Maker. Developed in association with Ausdance Victoria, Shaker Maker is designed to align with and enhance VCE/VET dance curriculum and seeks to engage and inspire, the next generation of Victorian dance artists, educators and choreographers. Shaker Maker has been inspired by PABL's forthcoming dance and live music work EVER, presented in partnership with Melbourne Chamber Orchestra. EVER will premiere in October 2017.
SHAKER MAKER
Shaker Maker Workshops can be tailored to suit the needs of any specific group and are offered as a one-off encounter or, multi visit workshop series. Shaker Maker engages students in new dance perspectives inclusive of innovative choreography, contemporary dance technique, and performance making ideas. Workshops will include:
Contemporary Dance Technique & Warm Up
Exploration/demonstration of Phillip Adams BalletLab repertoire
Participation in creative/choreographic tasks
Q&A with Shaker Maker facilitators
---
All workshops are led by members of PABL's elite ensemble made up of some of Australia's most talented and in demand contemporary dancers. Each Shaker Maker experience concludes with a valuable Q&A session offering participants, an opportunity to gain first hand insight into
The critically acclaimed choreographic practice of PABL Artistic Director, Phillip Adams Australian dance history
Trends in contemporary practice locally and abroad
Pathways to professional careers in dance in Australia
---
All workshop participants will have access to our downloadable resource pack. This accompanying recourse material has been developed in consultation with Ausdance Victoria and aims to add longer-term engagement for participating students and their teachers, outside of the workshop experience. Accompanying resources are all mapped to deliverables of the VCE/VET dance studies unit and include:
Exclusive web links to PABL's repertoire including critically acclaimed works Amplification (1999) Origami (2006) and Aviary (2011)
Media materials and reviews for each of these retrospective works
Accompanying lists of performance, choreographic and written tasks associated with selected excerpts from each of these works.
---
Shaker Maker is available throughout 2017 and can be delivered as an incursion to your school or, hosted at our new company headquarters and studios in South Melbourne, Temperance Hall.
For more information download our info pack and bookings form or contact Education Program Facilitator, Timothy Walsh - admin@balletlab.com or call (03) 9645 9937.
To book now, please download the booking form here and email to admin@balletlab.com
Past testimonials
"My understanding of how to approach an idea for choreography has definitely shifted and opened up, realising the potential and validity of individual response to stimuli in experimenting with an idea, that minimal and authentic response or moment are often the most profound or concise or clear."
"Not only did I gain insight into some BalletLab repertoire and current ideas, I was able to attempt different tasks with entirely new people and often unknown direction/objectives, and it was a real journey."