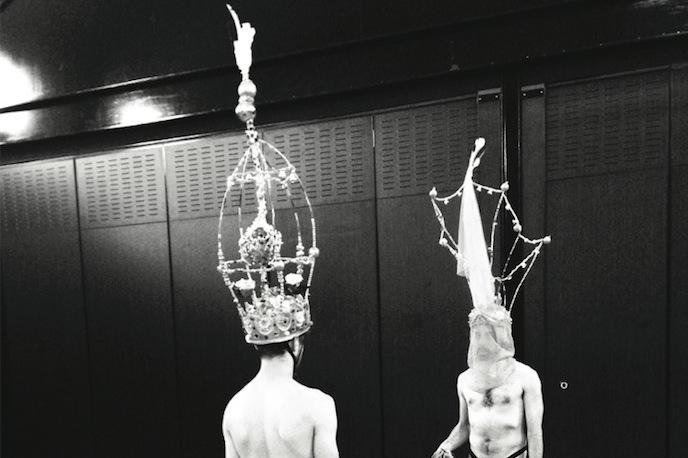 Take Your Place In The Kingdom
Be a part of a contemporary dialogue around dance, art and practice. Our supporters are a treasured network of stakeholders who are invited to unique events, meet our artists and receive our latest news.
Your support will enable the creation and presentation of the most exciting, idiosyncratic live art and performance work in Australia to share with audiences who want to challenge and broaden their own perspectives.
Phillip Adams BalletLab (PABL), is a radically innovative and award winning dance company that has secured an international reputation through 17 years of leading edge creativity. Under the leadership of Artistic Director Phillip Adams, the company works with renowned dancers, visual artists, designers, architects, couturiers and innovators in sound, lighting, design and art to create singular, unforgettable contemporary collaborative artworks.

We aim to shift perceptions of what dance and art making can be.
Since its inception in 1998, Phillip Adams BalletLab has toured nationally and internationally, performing at festivals and venues across the world.
Donate to Phillip Adams BalletLab now and help us to achieve our goals - you will witness something truly unique and enriching in the process.
All donations of $2.00 or more are fully tax-deductible and gratefully accepted at all levels. Donations over $250 are supported through our Patron program, with acknowledgement on BalletLab's website and in our Annual Report at your discretion. There are opportunities for a closer involvement with the company throughout the year.
In 2015, Phillip Adams BalletLab is embracing a bold new vision to develop a home base in Melbourne to develop and present our works and those of other artists that share our unique approach and aesthetic.
Dance is now only a starting point to unfold into works created for theatres, galleries and other modes of encounter.
Join with us to support our future projects and plans to establish our own space.
Key projects in 2015-16 are:
Smudge – a new project with choreographer Phillip Adams and visual artist Brook Andrew, swapping and smudging their respective roles and working with four dancers including one deaf artist (2015/16)
Kingdom - a brilliant premiere season took place in Dance Massive in March 2015, and we are now looking to showcase this work to international audiences in 2016
A home for BalletLab - this is our future dream – a home space for Phillip and colleagues to work and present in, that allows us to support a far greater number of artists – peers and younger artists, and creates a new place for our audiences and supporters to engage with Phillip's exciting vision for contemporary dance and performance on a regular basis.
We have other projects in the pipeline for next year including a new collaboration with Melbourne Chamber Orchestra.
Download our donor form for full information including EFT details.