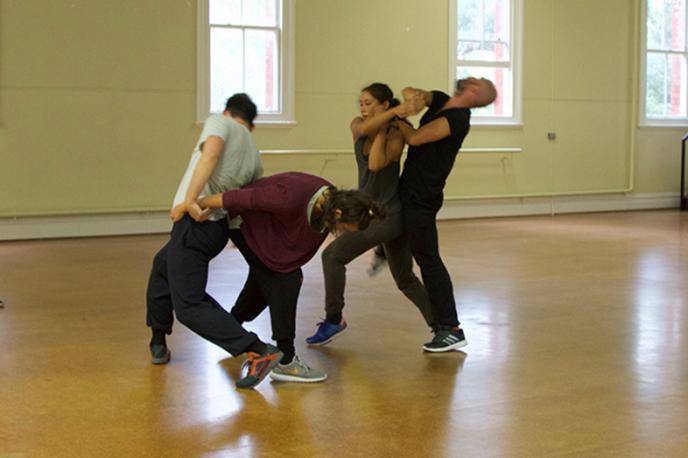 Accelerate and Transform
Join a contemporary dialogue around dance, art and practice. Our supporters are a treasured network of stakeholders who are invited to unique events, meet our artists and receive our latest news.
Your support will propel the creation and presentation of some of the most fascinating performance and art about the body being made in Australia today. Our audiences are ones that want to challenge and broaden their own perspectives and engage with beauty. When you join our journey of PABL, you play a vital role connecting the public to engage with quality creative and educational experiences.
Since its inception in 1998, Phillip Adams BalletLab has toured nationally and internationally, performing at festivals and venues across the world.
In 2016, Phillip Adams BalletLab has commenced the creative development of a new world-class collaboration with Melbourne Chamber Orchestra, to Richard Strauss' Metamorphosen (1945) and John Adams' Shaker Loops (1978). To premiere in 2017 before touring in Australia and internationally, this project also forms the basis for a new and exciting education initiative bringing the power of contemporary dance performance to secondary school students.
Download our donor form and help us to accelerate our projects - you embark on an artistic journey like no other.
All donations of $2.00 or more are fully tax-deductible and gratefully accepted at all levels. Donations over $250 are supported through our Patron program, with acknowledgement on Phillip Adams BalletLab's website and in our Annual Report at your discretion.